Offical Jump-Extented version!
Posted on 30.9.06 at 11:25 PM.


Someone made an comment when i posted Jump-Single some time ago and said that the extented version on that would not be the actual one.That was true.The one i posted on single is Longer album version.Now i am going to share the Offical Extented version.It is over five minutes long and sounds great!I am SO looking forward to the video!
Jump(Extented version)
| 79 Comments



REQUEST!

Posted on at 10:22 PM.


PCDfan requested Kelly Rowland and the song called follow your destiny.I have long version and will post it now.All hopes on Kellys next album!Especially coz Bday was not as big as debut.
Download
| 0 Comments



Britney on cover of Q!

Posted on at 4:23 PM.




| 1 Comments



Offical confirmation:No rerecording!

Posted on at 3:55 PM.


The collection, will contain all the Sugababes vocals because the record label have refused to re-vocal all the old tracks which feature former members Siobhan Donaghy and Mutya Buena. This also means both will gain profits from writing and vocal credit with the release. Amelle Berrabah will not earn as much due to featuring on only 3 of the tracks from the 15 standard packaging.Amelle will only be featured in Red Dress, Easy and Good To Be Gone.
I kind of feel disapointed.I wanted to hear new versions and i love Amelles voice.
| 0 Comments



Watch new video from All saints!

Posted on at 3:34 PM.


The new video from new improved and reformed All Saints is out now!It is very diffirent and girls look absolutely beautiful in it!Its sassy,Black and white and sexy!This is something you gotta see!And btw the actual offical single cover is above.
| 0 Comments



Gwen video!

Posted on at 3:28 PM.


Willis posted link for the video from Gwens Fashion site
www.lambfashionshow.com
and here it is!It is mp4 and its almost 100mb!
Download!
| 0 Comments



Pics from Easy!

Posted on 29.9.06 at 11:48 PM.


Check out new pictures from Sugababes next video Easy.If the song did not do it for you,this video DOES!Girls look absolutely fantastic and so sexy!Heidis red hair is so fresh and nice detail and it seemes that the video will be HUGE!More information about the video coming soon!
| 0 Comments



Request!

Posted on at 6:30 PM.


Jameliafan requested Jamelias superstar (copenhaniacs remix).So,i first had problems to find it,might be new remix or sumthin.But ive got it and that is the main point.
Jamelia - superstar (copenhaniacs remix)
| 0 Comments



Request!

Posted on at 12:56 PM.


Chichi posted request.Request was for Sara Paxton and take a walk.Some of these requests are something that i have never even heard of.This was unknown for me.But i found it and here it is!
Download!
| 0 Comments



Pics of the new Pink video!

Posted on at 12:30 PM.


Exciting news from Pink.She has kicked her european tour and is busy making the new video.
Jake Nava is the director of the video for Pink's new single Nobody Knows.Single will be for US markets. The video director have also done videos like Spice Girls Holler , and Beyonce's Crazy In Love. Nava chose the swanky Mayfair Hotel in London as the location for the music video.

| 0 Comments



Five as Four

Posted on at 12:28 PM.


New pictures has been released of the new reunited Five.Check out their
Offical site!
| 0 Comments



EMA 06:All Saints and Paris!

Posted on at 10:07 AM.


MTV have just announced another 2 acts that will perform at the ceremony on November. Along side Justin Timberlake, Nelly Furtado and Muse will be Paris Hilton and the new-reformed All Saints.Paris will be making her first ever live performance of her new single "Nothing In This World" and the All Saints will be performing their new single "RockSteady" for the first time since reforming earlier this year.
It will be THE NIGHT!I am so looking forward to hear Paris sing live and see Nelly Furtado and All Saints performances!
Emas will be in
Copenhagen on November 2, 2006.
| 0 Comments



Video for Fergalicious!

Posted on at 8:47 AM.




| 0 Comments



Nelly Furtado and the 3rd single!

Posted on at 8:37 AM.


Nelly furtado confirmed ALL GOOD THINGS (COME TO AN END) as the next UK single on Channel 4.Song will be out around christmas and hope that it will as succesful than the two singles before,Maneater and Promiscious.I was personally waiting for Say it right to be released.
But this might be good for the christmas.
All good things(Come to an end)
| 0 Comments



Kelly and the next album!

Posted on at 8:25 AM.


Yet untitled album will be a summer release.It got pushed back because Beyonces Bday would have effected in sales of Kellys 2nd album if those two would have released in same time.
"It was basically a list of songs that I put together about the past three years of my life, with love and relationships," Rowland said of the album. "And I remember listening to the record, and I was just like, 'I don't want this to be too deep to where, you know, [I] lose people.' I still wanna have my party records, and I still wanna make people get up and bob their heads and vibe a little bit. And the record was too full of midtempos and ballads, so I wanted to bring it up a little bit. I mean, I'm 25. I'm young!"
Since then, Rowland has collaborated with Snoop Dogg on the Tank-produced track "Ghetto" and spent last week with producer/songwriter Sean Garrett, currently on the charts with Fergie's "London Bridge" and the Pussycat Dolls' "Buttons" (see "Sean 'The Pen' Garrett Might Keep Beyonce, Usher Hits For Himself").
"In general, I'm going in the urban, more R&B route," Rowland said during a break from the Garrett sessions. "Of course, that's what I started with with Destiny's Child, [but on] my first solo album I did more of a pop-sounding record. So I wanted to go back to my roots and dibble and dabble with some beats."
Although Rowland is still recording — she has sessions booked with Rich Harrison, Rockwilder and Solange — she's trusting her gut that one of the Garrett tracks, tentatively titled
"Wooo!" or "Bump Like This," will be the first single.
"I'm so happy because you spend so many months recording and then you finally run into that song that definitely sticks out," Rowland said. "The song is very sassy. One thing I love about Sean is that he takes the time to know the artist and to know their personalities, and you know we'll sit and have conversations forever and he'll just start to write and you're like, 'How did you know that about me?' "
"It's a great combination of her thoughts and her feel on the type of music that she likes to do," Garrett added. "It's a cross between something in a club and on mainstream radio. We're just trying to stay a step ahead of what's going on."
And Garrett is certainly an authority on what's going on, especially in R&B. He's scored smash hits with Usher, Chris Brown, Ciara, Jamie Foxx and Mary J. Blige. Garrett's also had hits with Destiny's Child and Beyoncé (including her current single, "Ring the Alarm") — not that Rowland's trying to emulate her former bandmate.
"There's one record called 'I'm Still in Love With My Ex,' and that's one of the deepest songs on the record to me," Rowland said.
| 0 Comments



Requests!

Posted on at 8:19 AM.


Pcdfan requested songs from Destinys child,Hilary Duff and vanessa hudgens.Problem was that i tried to find the songs whole morning but couldnt find.Only song i did find and easily was song from Hilary Duff.From metamorfosis,the song called Anywhere but here.
Sorry coz that was the only one i founded but here is the Hilary track.
| 0 Comments



Mutya goes solo!

Posted on at 8:13 AM.


Mutya Buena releases her solo debut album early next year. It has been confirmed that she is expected to work with producer Pharrell Williams on her debut album.and possibly her debut album will be released in the United States as well.
From so far we had hear demo versions of her songs throught her myspace and i decided to share my favourite of Mutya-songs so far,Addiction.It is SO r&b and her voice is greatest in it!



Addiction




| 0 Comments



Something kinda Ooh!Video version 2!

Posted on at 7:47 AM.



Second version is blasted with some more light effects and wheels spinning.Nothing too fancy to me but..



| 0 Comments



Request!!

Posted on 28.9.06 at 10:00 PM.


Yorkie had one wish,Joy Enriquez shake up the party(Pound Boys Fiesta Mix).
So here it is!Make more requests if you all want.I will do my best.
Download!
| 0 Comments



Exclusive:Shake it!

Posted on at 9:50 PM.


So here is something special!Sugababes will soon release single Easy and the single will include the song called Shake it.The song has leaked thru the songs producers myspace.The song sounds like a rare demo version and it sounds that it needs some mixing.Song is guite diffirent from the songs we had heard before.I fear for the upcoming album because Taller in more ways was propably their best one yet so it might be bit rushed and not be as good as the albums before.But here is Shake it!
Shake it(B-Side of Easy)
| 0 Comments



Request!

Posted on at 3:25 PM.


Pcdfan requested album version of the new single from Paris Hilton Nothing in this world.
So here it is!And btw,news tell that Old pals Nicole Richie and Paris Hilton are friends again.
Well,That is good news.Also Nicole has apparently said that she is not suffering for eating disorder.Well,Lets hope that she will release the truth soon.She lookes sick and unhappy.
Nothing in this world(album version)
| 0 Comments



Extented Rocksteady!

Posted on at 3:20 PM.


This is something new.As the song of the moment there is All Saints and the new single Rocksteady.Now i founded this unoffical extented version!Wanted to share this!
Rocksteady-Extented version
| 0 Comments



Kylie and White Diamond!

Posted on at 3:09 PM.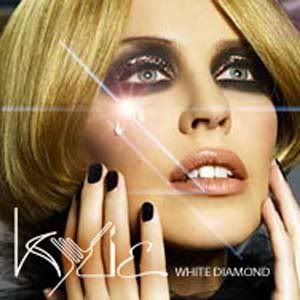 Kylie is now offically back!After having successful treatment for breast cancer she's back with a homecoming tour in Australia in November and the UK in January.To help thank fans for their support she is going to release a new single in November and album which she describes as Sexy Pop-music, in the new year.
The first single "White Diamond" is said to be about her battle with cancer using the diamond as a metaphor for strength and resilience. The track was written with Jake Shears and Babydaddy of the ScissorSisters and the cover is hott.
The song havent leaked yet but im sure it will soon.And remember to look for to it coz V.I.P Media will be one of the first sites to post it!
| 0 Comments



Cover for Loves me not!

Posted on 27.9.06 at 10:55 PM.




| 0 Comments



Rumours about new Sugababes video!

Posted on at 10:44 PM.


Rumours are that Sophie Muller will direct the Easy video. She has worked with some artists in the past and made some masterpieces. She has directed are Beyonce's Deja Vu, No Doubt's Don't Speak and Maroon 5's This Love and last but not least the fantastic and crazy video for Freak Like Me. Nothing has been yet confirmed.
And still some sources say that overload and run for cover will be rerecorded for greatest hits-collection.I hope that they will do that.But i fear for run for cover coz the orginal version is so very beautiful and Amelle might spoil it.
| 0 Comments



Request!

Posted on at 1:40 PM.


yorkie made an request about Jump-single and offical remixes.I have now collection of the mixes.Its 5-piece remix-cd and the link is below.It includes unreleased extented orginal Jump-version and new mixes.And i have to say that please make requests about songs. i cant really rip videos or rip from myspace.Sorry.
1.Radio edit
2.Extented album version
3.Devil Wears Prada Version
4.Manny Lehman Remix
5.Scotty K. Remix
Download!
| 1 Comments



Kate Ryan-Alive-Video!

Posted on 26.9.06 at 8:03 PM.



Kate Ryan has new single out!Alive is part of the album with same title.It includes the last hit from eurovision song contest, Je´t adore.Personally i like the video but that one part she totally stole from kylies Red blooded woman!She is good vocally and very pretty and i wish her my best!

If you like the song like i do.Go and download it here!And go buy the new album of hers!

Alive(Radio edit)


| 1 Comments



Billie Admins things from the past!

Posted on at 7:33 PM.


Billie Piper contemplated suicide owing to the pressures of being a teenage pop star, the actress has revealed. She considered a drug overdose while alone in a US hotel room, aged 16, before phoning her parents to ask to come home, she told the Mail on Sunday. The 24-year-old former Doctor Who star also admitted suffering anorexia from 16 to 18, and again two years ago after her marriage to Chris Evans ended. But she said she was "really happy now" and no longer weighed herself. "I didn't feel qualified or ready to talk about it until I was really, really well, this year," Piper told the Mail on Sunday's You magazine.
The Swindon-born performer was 15 when she found fame as a pop star, enjoying two number one singles and other hits before turning to acting. She played sidekick Rose Tyler in two series of BBC One's Doctor Who, and is to be seen in a forthcoming BBC adaptation of Philip Pullman's Victorian thriller The Ruby in the Smoke.
Sounds bad but its good that she is well now.I kind of hope she would return to popworld with new fresh pop/r&b hits with her sassy sexy attitute!
| 0 Comments



Request!

Posted on at 1:26 PM.


Pcdfan made an request of Pussycat Dolls lead-singer Nicoles past Pop-girl-group Edens crush.
Request was of song called Get over yourself and i have that now!Sounds good.Rnb and Pop.
Nicoles voice is always been great so if u like her,you will love this.
Download it!
| 0 Comments



Five will return as four?

Posted on at 1:20 PM.


5ive is back!It must be time for Spice girls soon because all of the favourites from 90s are making the comebacks!All saints and now Five!But now only with four guys. SCOTT ROBINSON, RITCHIE NEVILLE, JASON "J" BROWN and RICHARD "ABS" BREEN want to get back to the good times. SEAN CONLON won't be part of their return to fame, lucky for him as he is rumoured to have a solo deal.We will keep you posted!
| 0 Comments



Gwen Snippets!

Posted on at 1:14 PM.




| 0 Comments



MTV europe Awards 06!

Posted on 25.9.06 at 9:55 PM.


Justin Timberlake is set to host this years MTV European Music Awards that will be held in Copenhagen on November 2, 2006.
Best Male
Justin Timberlake
Kanye West
Pharrell
Robbie Williams
Sean Paul
Best Female
Beyoncé
Christina Aguilera
Shakira
Madonna
Nelly Furtado
Best Rock
Evanescence
The Strokes
Keane
The Killers
Red Hot Chili Peppers
Best Alternative
System Of A Down
Arctic Monkeys
Korn
Muse
The Raconteurs
Best R&B
Beyoncé
OutKast
Mary J. Blige
Pharrell
Rihanna
Best Pop
Shakira
Christina Aguilera
Justin Timberlake
Madonna
Robbie Williams
Best Song
Shakira Ft Wyclef Jean - 'Hips Don't Lie'
Gnarls Barkley - 'Crazy'
Nelly Furtado - 'Maneater'
Red Hot Chili Peppers - 'Dani California'
Rihanna - 'SOS'
Best Album
Christina Aguilera - 'Back To Basics'
Madonna - 'Confessions On A Dance Floor'
Muse - 'Black Holes And Revelations'
Nelly Furtado - 'Loose'
Red Hot Chili Peppers - 'Stadium Arcadium'
Best Video
Pink - 'Stupid Girls'
Gnarls Barkley - 'Crazy'
Justice Vs Simian - 'We Are Your Friends'
Kanye West - 'Touch The Sky'
Ok Go - 'A Million Ways'
Best Group
Black Eyed Peas
Depeche Mode
Keane
Pussycat Dolls
Red Hot Chili Peppers
Best Hip-Hop
Busta Rhymes
Kanye West
Missy Elliott
P Diddy
Sean Paul
| 0 Comments



MEGAPOST!

Posted on at 9:15 PM.


This site has offered download-links from the beginning and NOW V.I.P media is happy to tell that we have reached the 1000th download!To celebrate that,here is Megapost with lots of new and old songs i wanted to share with you!



Missy Elliott-Lose control(Extented version)


Kind of rare version.Cd Quality!


Jessica Simpson-Fired Up(Demo version!Unreleased!)


Demo version that is diffirent from the version in Jessicas new album!


P!NK-Fingers


Bonus track from new album!It is so cheeky and so hit!Would make a great video!


Sugababes-Red dress(Extented version)


Was only in available in itunes.Includes longer intro and longer Mutyas solo!


Pussycat Dolls-Beep(Funky mix)


It is sort of extented version and little bit crazier remix!Worth of downloading!


Sugababes-Gotta be you(Extented version)


Absolutely rare!Just few people have this!It should have been single!


Beyonce-Deja vu(Freemansons Radio mix)


Absolutely fantastic dance remix!Propably better than the orginal one!
Rihanna-break it off (feat sean paul)
Great tune.If you like Rihanna,you will love this!


Pussycat Dolls-Buttons(Instrumental)


This is pure and orginal karaoke version of the track!Sound amaizing!
Christina Aguilera - Ain't No Other Man (Remix) (Feat. Ludacris)
This is huge!Ludacris is featured in this funky remix!
Nick Lachey-I can hate you anymore
Latest single from this Pophunk.Whole album is filled with hits!


Justin Timberlake -Sexyback-Remix(feat.Clipse)


This track is pure hit!And as always,Clipse is genious and raps the song to stars!


Paris Hilton-Turn it up(Instrumental)


HQ instrumental!Scott torch is doing the best he can and that is BEST.


Backstreet Boys-Memories(Unreleased Track!!)


This is rare!Unreleased song from last album.

So there u go!Keep commenting and downloading and
please make more requests!

| 0 Comments



Premiere:Robbie Williams -Lovelight

Posted on at 3:11 PM.




Personally,I dont like Robbies new style of music.Rudebox was bad but this is simply booring!!!!
Okay,some fans like this more than Rudebox but i prefer rudebox over this.This is more like George Michael.Very smooth,too smooth.If you have trouble will sleeping,This will help you!


| 0 Comments



New Singles!

Posted on at 2:30 PM.


New single from Jessica Simpson is called I belong to me and the radio edit is here.Its bit diffirent from album version but the lenght is same.Video will be out soon!
Jessica simpson - i belong to me radio edit
Justin Timberlake will soon release 2nd single from fresh new album.After that he will release song called What goes around comes around.Well.Its rumours.But i will share the rumoured 3rd single anyway.
Justin Timberlake -what goes around comes around
P.Diddy will soon release album.On the album is collaborations with Nicole(Pussycat Dolls) and Christina Aguilera.Aguilera is featured actually in next single called Tell me.Song is simply brilliant and brings aguileras r&b-side back.This is Radio rip but gives exsample how huge its going to be!
P.Diddy/Christina Aguilera-Tell me
| 0 Comments



Easy video is not shot!

Posted on 24.9.06 at 6:45 PM.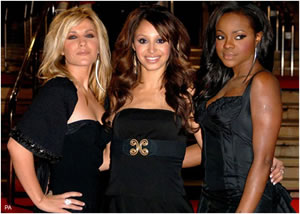 Earlier we reported that the Easy video had been shot according to a few rumours but unfortunately this news is incorrect. Keisha has confirmed the promo is yet to be filmed...soon we hope.
Source:sugatime.tk
| 0 Comments



Shania Twain and new album!

Posted on at 6:37 PM.


Some exciting news about one of the biggest female singers!Shania twain has a single called don't shoot the messenger pencilled for november 13 and a brand new album Happy to due in november 20th.
| 0 Comments



Melanie C to release LiveDVD!

Posted on at 6:28 PM.


Melanie C is about to release Live dvd.Im not guite sure is the cover picture fake but anyway.
Recorded at the The Bridge in south east London, this DVD features Melanie C performing all her major hits split between an acoustic and full band/string section sets

Acoustic Set:
1. Beautiful Intentions
2. Be The One
3. If That Were Me
4. Here It Comes Again
5. Why
6. Better Alone
7. Here & Now
8. Reason

Electric Set:
1. Beautiful Intentions
2. Yeh Yeh Yeh
3. Home
4. Northern Star
5. Never Be The Same Again
6. When You're Gone
7. Goin' Down
8. Next Best Super Star
9. You'll Get Yours
10. First Day Of My Life
11. I Turn To You
Pre-Order on
Play.com
| 0 Comments



Robyn is back!

Posted on 23.9.06 at 1:52 PM.


Anyone remember Robyn?Swedish singer was huge back in the days 1996-97 with show me love.Few years from that with Electric and with the comeback album while ago with singles like be mine and whos that girl.Now she is returning with new song called Girliestyle!
Its here only on V.I.PMedia and for share!
DOWNLOAD!
| 0 Comments



Rumours:Madonna-Jump video!

Posted on at 1:07 PM.


More rumours about upcoming Madonna video has been floating...
Video seems the Japan - based video is an homage to O-Ren Ishii's back story in Kill Bill.
i.e. Most dangerous assasin in the orient. Very violent. Think ol' M is going for even more controversy!! First shots show a sharp, blonde-bobbed Madonna in black catsuit and is set against the Japanese night skyline
Video is also set to feature a remixed, darker sounding Jump, in the same vein as Army of Me by Bjork.
Sounds bit crazy but that is one thing about madonna,nobody knows.

| 0 Comments



Hilarys album pushed back!

Posted on at 12:55 PM.


Last month, Hilary Duff predicted that she'd be done with her forthcoming album by mid-September. But when she was in New York last week to launch her new perfume With Love at Macy's, the singer admitted that she hadn't met her deadline. Is it mid-September already? she said. It's probably going to be a bit longer. We've done a lot — I would say we're a little more than halfway finished, but I'm not done. Though Duff's record label had said the yet-untitled album would still come out November 21 as originally planned, the label confirmed yesterday that it's pushing back Duff's next LP until December 5!
| 0 Comments



britney and the next album!

Posted on at 12:45 PM.


Its been just over a week from the birth of Britneys second baby,and already the fuzz about her upcoming album is huge!Producer of the album,J.R. Rotem has given info to MTV about the album along the way.He says that the album will take her to another level and is going to be her best album yet.He also said that album will contain ballads,dance-music,a little artistic stuff and even britney rapping!There is many rumours but no relese date for the album is revealed.
| 0 Comments



t.A.T.u on 3rd album!

Posted on at 12:24 PM.


The duo said that the style of music has changed from the first album to the third album, which has not been released yet.
The first album was mostly pop music,Volkova explained. The album, which will be released next year, includes more rock-styled music.
We're looking for our own style that can be branded as t.A.T.u. We don't want to be categorized along with other singers, she said.
The duo said that, so far, its songs are tinged with a little sadness. But the songs in the next album will be dance music with upbeat rhythms, the duo said. The third album will be released in the fall next year.Sounds good and after two amazing albums and greatest hits,looking forward to hear the third one!

Kelly Clarkson is another artist to release the 3rd album next year.After fantastic Breakaway, she continues the Pop/rock-style and goes deeper and breaks more away from her debut cd.

| 0 Comments



Exclusive news!Sugababes:All 5 girls on GH!

Posted on at 12:13 PM.


Keisha has confirmed that all five 'Babes will feature on the greatest hits album. This news comes after months of rumours on the whole re-recording situation. Remember that Overloaded: The Singles Collection/Video Collection is out on November 13th.
So i guess there is just like three songs with Amelle and She is the one in the cover and in the band at the moment.I was really waiting overload and run for cover rerecorded versions.
The "Overloaded" DVD will feature the girls' music videos, as well as a karaoke section. A TV special is also being filmed at the Dominion Theatre later this year, but the album will be officially launched at 100 Club on 3rd October, and there will also be a PA at Harrods to support the record.
| 0 Comments



Soul Avengerz feat. Javine - Don't Let The Morning Come HQ

Posted on 22.9.06 at 2:55 PM.


Javine and Soul Avengerz as posted before did fantastic track and its here HQ now!
Wanted just share this but there is no news about Javines upcoming album yet.
Download Soul Avengerz feat. Javine - Don't Let The Morning Come
| 0 Comments



ROCKSTEADY!

Posted on at 2:47 PM.


New single from comeback album Rocksteady!Its finally here!It sounds good but i feel little bit disappointed.What do you think?
Download!
| 0 Comments



NEW VIDEOS!

Posted on at 2:00 PM.




Girls Aloud and fantastic new video!Actually the song is fantastic.Video is kinda cheap.

Paris Hilton and THE BEST VIDEO in long time!Very good!


| 0 Comments



PCD rereleased all over the world!

Posted on 20.9.06 at 1:20 PM.




| 0 Comments