Posted on 31.3.08 at 11:41 PM.


Serebro, Russian girlgroup have released their third single. Their first single, russian entry on last year's eurovision finnishing at 3rd place, "Song #1" was hit in russian, even charting in some european countries. "Dyshi", their second single got great responce too! It's slower tune with amaizing video, worth of checking out! Their third, latest single "Opium" has been played ever since it was premiered in russian radio's on 17th of March. We had earlier radio rip of the song, that we also posted on VipMedia.
This song is posted as a recommendation for people who haven't heard it before. It is well produced and radio-friendly Pop-track with quitars, electric beats and catchy chorus! We can't wait for their debut album!
Download Serebro-Opium(CD-Version)!
Michelle Williams, third piece of Destiny's child doesn't need a introduction. She released two gospel-records before this. For this album Michelle changed her image by making it more sexy and appealing to a younger crowd. The album's first single, "We Break the Dawn," will be released in April 2008, its second single being Stargate-produced "Stop This Car."
New single "We break The Dawn" was premiered today and we already LOVE IT! If you thought "Stop This Car" was amaizing, check out this catchy R&B-Tune! She is BACK!
And she does look hot as hell in her latest promotional shots.
Download We Break The Dawn!
Labels: Michelle Willaims, Serebro
| 5 Comments



Posted on 30.3.08 at 6:46 PM.


If you thought you had heard the last of the SPICE GIRLS, you're wrong, according to Melanie C.The People reports about another return. When asked about the possibilities of another comeback, Melanie C said: "There's plenty more to come. Don't rule us out."
Melanie C is right now preparing for promotion in Canada for her "This Time"-release in there. And the first single "Carolyna" is already in the charts in Muchmusic.
So, New album?Few more gigs?
AATW records confirm that the girls are back in the studio working on their 4th album, follow-up for their previous album "Studio 1" that flopped big time! There was two singles released, Top 3-single "Rocksteady" and "Chick Fit", their worst flop-single yet.
Now they are back with new label, and this is what is being stated on the label site: "While the girls are busy cooking up new delights in the studio...All Saints will be back with new material towards the end of 2008."
Interesting. Two groups that we thought were over. Girl power!
Labels: All Saints, Melanie C, Spice Girls
| 4 Comments



Posted on 29.3.08 at 8:40 PM.




Will.I.am ft Cheryl Cole "Heartbreaker" video. Apart from just being small part of the song, Girls Aloud-Cheryl is still added in introduction. And well, She is big part of the video with her beauty. The song is a grower and could became a hit, this is a type of a song that is hard to predict.

But we love it, with Cheryl and with one part reminding me from Rihanna "Breakin Dishes".

Great, simple video.


Labels: Girls Aloud, Video, Will.I.Am


| 8 Comments



Posted on 28.3.08 at 11:10 AM.


Okay, many of you knows, that so many blogs have been taking down due to posting of many new leaked songs, albums and other stuff. So, we wont be posting some stuff so you exactly see them, sometimes you may need to look in the comment, chatbox or maybe I even did the text white, and remember, everytime I do this I will put an X in the end of the post. Otherwise, I haven't posting this week because of I have been sick all week, and I might not go to school next week.
I hope you still enjoy Vipmedia :)
Okos.
| 13 Comments



Keyshia Cole/ Heaven Sent

Posted on at 10:50 AM.




| 5 Comments



Posted on at 10:49 AM.


Beyoncé hits us with new material!


Beyoncé has been really busy recording her third studio album that is btw, confirmed to be produced by timbaland, at least the most of it. It has been confirmed that she is looking for a more pop/dance sound and this is the first sound of it. The beat is probably produced by Neptunes or 7 Avelius. The track sounds really great and is for sure a new sound from her.
DL: Beautiful Nitemare
| 5 Comments



Posted on at 10:26 AM.


Leona Lewis Scores Her Very First U.S. No. 1 Hit!
Bleeding love has been impacting and dominating the U.K. charts and almost everywere else, Leona just got her first U.S. No. 1 Hit, this week on the Hot 100 she moved up from 8-1 and
"Bleeding Love" is also No. 1 on the hot Digital Songs chart after 219,000 downloads! That means that Usher went down to #2.
| 3 Comments



Posted on 27.3.08 at 10:13 PM.




Danity Kane performing in Tyra Banks show. "Damaged" is their best single yet, Poppy, Catchy and electric. I wonder how can you deliver the same on stage. You can...but not fully. The girls are really brave to perform this live (Umm..Well at least 80% live), but this isn't pich-perfect performance. Some of the girls are great vocally but some of them really let me down with their vocals, but we can forgive them as they dance the whole set through. And they do look great.

But if I must throw a challenge, they are nowhere as good as Girls Aloud or Pussycat Dolls.

Great song, OK performance. Comments?


Labels: Danity Kane, Video


| 27 Comments



Posted on 26.3.08 at 8:08 PM.



The Veronicas with their new video "This Love". The video starts out to be bit boring, but the story line starts to clear out very soon. It's great video for a great song. Their previous hits were genious and this one is definately a grower! They should get more succes in future with their brilliant tunes.

Download The Song as Mp3!



Labels: The Veronicas, Video


| 5 Comments



Posted on 25.3.08 at 11:08 PM.


Dear Viewers!
We have been without temporary template for awhile and still working on towards the better Lay-out. There were some suggestions about the Lay-out being too bright and how you wanted to go for darker look. That's what we did now.
We also did refreshed our Affilates and sadly as many of you propably noticed, many of them have dissappeared. So we cleaned the deleted blogs and replaced with some new affilates. There has to be more requests sent to us about the possible affilation, but we managed to find just few. So, If you havent recieved answer about a possible affilation yet, make a new comment and we will check the site and include your site to our affilates.
Please, send more suggestions, requests and ideas to us, as well as just good-ol' comments about anything our site-related. That is what keeps us going.
We are trying our best to make VipMedia the best Pop-Site there is left.
Thank you for support.
Admin


| 18 Comments



Posted on at 10:25 PM.




Did you miss Britney's long-waited comeback in "How I Met Your Mother"? Catch her parts in this edited clip. Her part on the CBS sitcom got bunch of positive reviews and she is getting loads of support.

She looks fabulous and it's so great to see her back! Really puts smile on my face to see this girl back on track.




Labels: Britney Spears, Video


| 1 Comments



Posted on 24.3.08 at 7:45 PM.



Will.I.Am's "Heartbreaker" has already recieved much interest all over the europe, follow-up for his so far flopped solo effort. The song's female-vocals has been re-recorded with vocals of Cheryl Cole, Girls Aloud-member. Full video will be soon premiered and it was just premired in Radio stations. Will is focusing on succes in UK with this banger, and this might be just the move he needed. Small clip of the first edit of the video was

shown ITV2 show "The Passions of... Girls Aloud" with Girls Aloud watching the clip.

The song is great and Cheryl sounds so great in this new radio mix!
Download Radio Rip of the Song!

Labels: Girls Aloud, Will.I.Am


| 6 Comments



Posted on at 5:24 PM.


There has been requests about Kalomoira, Greek Pop-star also their entry on Eurovision this year.This compilation is from her english songs. Some of them have been recorded in studio for her albums and some of them are from her performances in Fame Story, similar show to American Idol. Collection includes songs like "Another one bites the dust", Pop-tune with elements of Rock and R&B, "Somedays", Britney-type of innocent Pop-tune, and Cover-versions of Aguilera's "Aint no other man", Britney's "Oops!..I Did it Again" and Pussycat Dolls'-tune "Dont Cha".
Enjoy!
Rock u Love (feat. Bo)
Taxi

What U Wanna Do

Another One Bites the dust (feat. Bo)

Don t Cha (feat. 4play)

Oops!..I Did it Again
Somedays (2005 remix)

Stayin Alive

La Isla Bonita
I just want you to want me

Moulin Rouge Medley

Top of the world

Crazy Girl

Conga (feat. savina)

Aint no other Man

Lady Marmalade-Medley

Pop-Medley: Scandalous/Dont Cha/Dont phunk With my heart
Bonus: Secret Combination (eurovision mix)

Bonus: Secret Combination (Demo version)


DOWNLOAD!
Comments?
Labels: Kalomira, Kalomoira, Request, Requests, VipMedia Exclusive
| 4 Comments



Posted on 23.3.08 at 5:49 PM.


Remember A-teens? Their fabulous tunes really were the real Pop music that the charts nowadays lack. From ABBA-Remakes to hits like "Upside Down", "Floorfiller" and "Halfway Around The World", they had fans all over the world as well as in their own home country Sweden. Group released their first album in 1999 including ABBA-Hits like "Gimme!Gimme!Gimme!", "Dancing Queen" and "Mamma Mia" and after three more albums they decided to disband and release "Greatest Hits" before it.
Closer to Perfection
Absolutely fantastic song!Propably one of their best!
I Promised Myself
Great song from Greatest Hits!
Sugar Rush
Nice slower track.
Take a Chance on Me
Cool ABBA-Cover from debut album.


Gimme!Gimme!Gimme!(Extented)
Fantastic ABBA-Cover, propably their best!


Floorfiller(Single Version)
One of their best Dance-Tunes!
Afterwards, All of the members have tried their wings as solo artists, some more succesfully than another. Dhani, blonde guy from the group was first one to try out with single called "Girl Talk". It was minor hit in Sweden. After the single didnt get enough succes, he continued to modelling but has been recording his album in New York since 2005.
Dhani-Girl Talk
Marie Serneholt, the most succesful one of the group as a solo artist started also modelling and continued her normal life after A-Teens, but soon felt it was time to record her solo album. In 2006, She released her first single "Thats the way my heart goes" and it soon became a huge hit in scandinavia. Single had follow up with "I Need a House", also being hit and with slow ballad "Oxygen" that failed to reach the succes of previous singles. Marie started to work on her 2nd solo album soon after her first record "Enjoy the Ride" in 2007. She is set to return this year with new material.
Marie Serneholt-Thats the way my heart goes
Brilliant first single!
Enjoy The Ride
Catchy Pop/R&B-gem, that should have been released as single!
I Need A Hous
e
Great second single from the album.
Sarah, nowadays known as Sara Love started out her solo effort with a cover of Olivia Newton John's hit, "Let's Get Physical" for a promotional CD for clothing company WeSC, on their album Let's Get Physical with WeSC, but it was not Sara's first official single. The song was electric Pop song that got new fans excited about her. "Glamour Bitch", her debut single was catchy R&B/Pop tune that started out well getting airplay in Sweden and got attention in bubbling-under-music forums, but never got the succes it deserved. Sara is right now preparing for her first solo record.
Sara Love-Physical
Electric Dancefloor-filler track!


Glamour Bitch(Dirty)
Bitchy R&B/Pop-Tune!
We wanted to do this little recommendation to those who havent heard of them before and are fans of the Pop-Music, or theirs or general fans of good music!
Labels: A-Teens, Marie Serneholt, Sara Love
| 11 Comments



Posted on at 5:36 PM.


Once again, there were loads of requests about the videos, so here is post of latest music videos.
| 2 Comments



Posted on at 4:23 PM.




Girls Aloud on T4 Performing their latest hit "Cant Speak French". Performance is vocally propably their best one yet from the song, but the Steve Jones was bit of a dick with his speech after the girls. The girls didnt look to impressed either. Some of you propably noticed that the girls were wearing the same clothes than they did on "Sound" performance. Well, this performance was pre-recorded after all. But great promotion!

The song is in the charts midweeks at number 8, just before Madonna at number nine. Will the Girls Aloud loose their record for consecutive top 10 singles because of Madonna?




Labels: Girls Aloud, Video


| 2 Comments



Posted on 22.3.08 at 7:42 PM.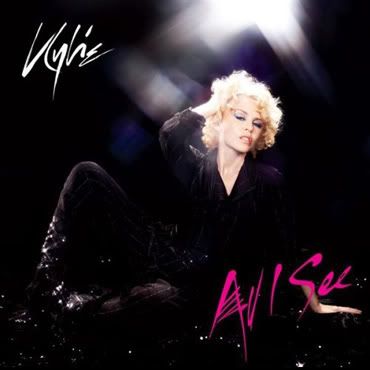 Kylie - All I See Promo CDS

1 All I See (Album Version)
2 All I See (Extended Version)
3 All I See (Instrumental)


Download!
Labels: Kylie Minogue
| 0 Comments



Posted on at 7:22 PM.



Swedish Kylie, September is back! But now she is about to release single "Cry For You" in UK as a download from 7th April and as a physical CD-Single from 14th April. The video is nice and Kylie-ish with the futuristic robot-elements and her blonde hair, similar to Kylie "Wow" and Britneys wig in "Piece Of Me" are nice things. The song itself is banger, and hit already in its orginal form, but these new mixes are very nice too! Anyone unaware of her, Take a look and every September-fan, Download these new mixes.

Our exclusive CDM includes Orginal Single Edit and New Remixes.

Cry For You [Spencer & Hill Edit]

Cry For You [Spencer & Hill Remix]

Cry For You [UK Radio Edit]

Cry For You [UK Video Mix]

Cry For You [Radio Extended]

Cry For You [Single Edit]

Download



Labels: September, VipMedia Exclusive, VipMedia´s Recommendation


| 3 Comments



Posted on at 6:52 PM.


Monrose are part of the image campaign of German television network ProSieben. "We Love" (also known as "We Love to Entertain You") is available as Download-single now. There has been several variations of the song, diffirent songs with the same name performed by Melanie C, Sarah Connor and Take That in previous years.
Great to hear this new tune from Monrose, well produced and catchy. But we would still prefer songs from their last album to be still released over this. It was packed with goodies. Even when I love Melanie C to death and Monrose very much, Take That beats these two songs anytime with their song that is very catchy and single-worthy, but only released as b-side.
Monrose-We Love[To entertain You] (Radio Mix)
Melanie C-We Love To Entertain You
Take That-We Love To Entertain You
Labels: Monrose
| 2 Comments



Posted on 21.3.08 at 10:10 PM.




| 10 Comments



Posted on at 7:17 PM.



Isnt she the cutest?Kalomira, Greek Eurovision Song contest entry this year. She is Britney of Greece. "Secret Combination", is the song she performs her in their version of "So You Think You Can Dance". She is definately hot and cute girl and we wish her luck in eurovision!

There is controversy with the song sounding similar to

Punjabi MC

and "Give it To Me" by Timbaland. First leaks from the song were Demo versions, but with the new version, final CD-Version of the song the intro has been edited a bit and it is heard in the video and in new version we exclusively post.

Download the New Version of Secret Combination!

Labels: Eurovision, Kalomira, Kalomoira, Video


| 4 Comments



Posted on at 6:27 PM.


The Spice Girls were fortune in 95.8 Capital Awards, when they picked up Icon Award. Emma and Melanie C attended the ceremony to collect their trophy, and they told thespicegirls.com: "We're really proud to be at the Capital Awards to support Help A London Child. It's really special to receive this award after all these years and be recognised by the industry for our achievements."
"The Icon Award recognises not only a musical contribution but a global phenomenon. The Spice Girls have achieved nine number one singles in the UK and sold over 55 million records worldwide."
Doesnt the time go fast? Emma and Melanie C were just 10 years ago picking up their previous award in MTV Awards 1998.Watch
Interview in Red carpet
and them
picking up the award
!
Labels: Emma Bunton, Melanie C, Spice Girls
| 0 Comments



Posted on at 5:38 PM.




Sugababes performing "Denial" at GMTV few days ago. Shame that it was mostly playback, especially with Heidis vocals, but performances of the song have been sort of crappy before. Every luck in the world to Sugababes with this single. Song is already on Top 15, but there is still lots to do for Top 10. "Denial" is great song, Sugababes have always been one of my all time favourites, but somehow I havent been that supportive and excited about this project. There is better songs on the album left to release.

Still, Good luck Sugas!


Monrose performing "What you dont know", their current single in The Dome 45. The performance itself is playback, but the reason I posted this is the great video. Editing and the Camera work is amaizing and the girls look gorgeous as ever! We definately would need another single release from the album to keep them on the game.

Their new song is "We Love To Entertain You" from Pro7-campain, that previously was taken part artists like Take That and Melanie C. Song is available for download.




| 1 Comments



Posted on 20.3.08 at 12:38 AM.




Girls Aloud in Paul O'Grady performing "Cant Speak French". This performance was very nice one. They looked great, but oh so thin, yet gorgeous. Nadine still dont amaize me with her first verses, as the low keys arent that charming when she is not guite there. Cheryl was better and the rest of the girls also were so laid back and vocals were good tonight.

The single is also doing well, its at number 8 at midweeks having a competition of Sugababes and Madonna, that released "4 Minutes" just as downloads. Physical CD-Single of "Cant Speak French" was released this week.




Labels: Girls Aloud, Video


| 7 Comments



Posted on 19.3.08 at 7:37 PM.


Most of you know Kelly from Destinys Child, where she made her success and she's now trying the solo after the group was devided a few years ago. She is re-releasing her second solo album, Ms. Kelly and now she has gone for the ballads again. But this time, they're in much, much, better quality and very Destiny's childish :), my favorite is for sure Please support Kelly, help her career and buy this release at iTunes/Amazon/Napster.

1. Daylight (ft. Travis McCoy)
2. Broken
3. Daylight (Karmatronic Club Mix)
4. Like This (Redline Radio Remix)
5. Love Again
6. Unity
7. No Man No Cry
Labels: Kelly Rowland
| 7 Comments



Posted on at 12:17 AM.


MTV confirms that Paris Hilton will to do a dance album. She recently did an interview in MTV, and this is what she said: "Actually I just put a recording studio in my new house, so I've been working a lot in there and next I want to do a dance album. I love Bob Sinclair, I love that kind of dance-music vibe, and I'm part of the club scene a little bit, so I think doing a dance album is my next move."
There is already rumours about June-release.
For the last but not least, the Official Download Day for Ashlee Simpson's latest single "Little Miss Obsessive" is on this Friday, March 21. Make sure to download Ashlee's new single from
iTunes
,
Napster
and
Rhapsody
.
Labels: Ashlee Simpson, Paris Hilton
| 4 Comments



Posted on at 12:00 AM.




| 1 Comments



Vipmedia Predicts

Posted on 18.3.08 at 3:53 PM.




| 5 Comments



I'm Back :)

Posted on at 3:53 PM.


Hi Everybody! It's Okos here :). I've been away for a while, and so much has happend since.

I have most been focousing on school and other stuff like my life and friends. But now I am back temporarily and soon fully :). I hope you are expecting some good stuff becase you are getting it :)

Keep Enjoying Vipmedia & The Music :)
| 0 Comments



Posted on 17.3.08 at 2:17 PM.


Tracklisting:
1. 4 Minutes (Radio Edit) 3:10
2. 4 Minutes (Album Version) 4:03
Okay, So the Full HQ CDS of Madonnas "4 Minutes" leaked...
The intro from Album version is bit too long, but I love to have it finally.

Great to have it, but I Cannot straight away give the link to it... But I can give you a hint.
Remember to comment. ;)
Admin
Labels: Madonna
| 41 Comments



Posted on 16.3.08 at 11:29 PM.




| 5 Comments



Posted on at 5:10 PM.



Okay, Now we officially start a little special for the european music-fans, and why not for others too! Now we start to post the best of the Eurovision song contest this year. This year, Greece will send out Kalomoira, a Pop-star who came from a Star Searching Show called Fame Story, similar to shows like Pop Idol or American idol. Four years later from her debut album, She is now Greece's entry for Eurovision Song contest 2008 with song called "Secret Combination". The song itself is catchy and similar to "My Number One", their entry for 2005 by Helena Paparizou that became summer hit all over the europe. The video is cheap, but she looks cute and that is the appeal of hers. You can see similarities with her video and "Green Light" by Beyonce.

Download The Song as Mp3!

Tell me what do you think of her?

Labels: Eurovision, Kalomoira


| 7 Comments



Posted on at 4:20 PM.



Kat Deluna featuring Busta Rhymes in new video for "Run the Show". Just when we thought this girl would settle down being one-hit-wonder, she comes back with good single. Catchy and well produced R&B-Track that will make you dance on clubs, for sure. That is what Kat should focus on, because thats what she does the best. This song is not changing the world or something that someone would remember in few months, but til then we play it and love it.

Download The Song as Mp3!
(Sorry about the quality, This is only version I have yet.)


Labels: Kat De Luna, Video


| 0 Comments



Posted on at 1:20 AM.


Its been awhile since we have posted videos, so here is little post of videos. And special thanks for the viewers that have sent us links for the certain videos. More videos coming up later on.
| 4 Comments



Posted on at 1:14 AM.


1. Can't Speak French (Radio Edit)
2. Hoxton Heroes
3. Je Ne Parle Pas Francais
4. With Every Heartbeat (Radio 1 Live)


Download!
Labels: Girls Aloud
| 1 Comments



Posted on at 12:44 AM.


Official Covers of Madonnas forthcoming album "Hard Candy".
Better than Single cover, must say.
Labels: Madonna
| 5 Comments



VipMedia Goes Live...Rihanna

Posted on 15.3.08 at 7:28 PM.


Yesterday, on 14th of March Rihanna performed in Finland, on her scandinavian leg of "Good Girl Gone Bad" World Tour. We were in there and got great bunch of pictures and videos. Arena was packed with fans waiting for her to perform. 3 Hours of standing up was soon forgotten when the lights went off and the show started. Curtain falls and Rihanna appears on stage in sexy, provocative black leather outfit. The show started with "Pon De Replay", her first hit that really got people to go crazy. "Pon De Replay" was quite effective as a intro and definately started the show with bang! Rihanna performed well and was very confident. She performed "Break it Off" and "Let Me", that were okay too.
After those she performed slow number, "Rehab" that was vocally one of the best in the show. Really outstanding. After that, came one of my favourite performances of the night. "Breakin Dishes" was great! She was bitchy and gorgeous performing the song and vocals were hot! There was songs that were just okay and didnt really leave any impact on me. "Is this Love" and "Kisses Dont Lie" were just okay, nothing special. Then she went for a quick change again and came back with pink feather boa on her to perform "S.O.S (Rescue Me)", her second big hit that was rather big hit in Finland too. Performance was cool, but ive seen her performing better shows on her promotional performances. But it was still something that I remember well and totally not bad performance, just was expecting more.
After "S.O.S" it was time for another slower part of the show, where she performed "Good girl gone bad", "Hate That I Love You" and "Unfaitful". Those three were such great performances! Especially "Unfaithful", where she had huge cheers from the crowd. She performed it well and really showed the range of her vocal skills. It was weird to hear her performing "Hate That I Love You" without Ne-Yo, but it worked like a solo track well. After those three, she performed "Sell Me Candy", that was once again performance that really didnt really outstand anyway so I cant remember it that much.
After a short break, the party started again when she performed "Dont Stop The Music", her current hit in Finland. Stage was filled with Green and bright laser lights and she was jumping up and down in the stage. It was great performance with lots of energy and it effected the crowd too. Then right after, "Push Up on Me" started and she was hanging in this cage, twisting and turning while the dancers pushed the cage around the stage. I remember it well, it was pure gorgeous. After a short while, she started rocking up in the stage with "Shut Up and Drive" and came out with black outfit wearing a leather jacket, similar to the one on the video and she looked fabulous. Two of the backup-dancers were waving chequered flags and RiRi danced on the chairs like she did in her earlier performances of the song. Very entertaining!
After the main show was over, she dissappeared on the back of the stage and came back soon to do the Reprise of "Question Existing", and she was sitting on this huge sofa, coloured in zebra-print. Then she performed her very last song, that was of course her biggest hit so far, "Umbrella". She wanted to thank the crowd and said that "Umbrella" was also her biggest hit in Finland. Performance started with acousting intro and continued with the main mix of the song. At the end, the dancers danced with Umbrellas and the show was definitely fulfilled. Great way to end the show.
The show in all was great experience and she looked very sexy and gorgeous. Somehow, against what I thought before, Rihannas show was much sexier than for example Pussycat Dolls live show I went to earlier last year. Vocals were much better than I thought, she has given some bad performances before vocally, so she really was much better than I thought. The show itself was entertaining too, although it could've been bit more effective and visually better. Also it could've been bit longer, since it seemed to be all rushed out, but it was still great show and all about her. Rihanna is a star.
Videos of the show will be added later, Youtube was being Bitch.
Setlist:
1. "Pon De Replay"

2. "Break It Off"
3. "Let Me"
4. "Rehab"
5. "Breakin' Dishes"
6. "Is This Love"
7. "Kisses Don't Lie"
8. "S.O.S"
9. "Good Girl Gone Bad"
10. "Hate That I Love You"
11. "Unfaithful"
12. "Sell Me Candy"
13. "Don't Stop The Music"
14. "Push Up On Me"
15. "Shut Up And Drive"
16. "Question Existing"
17. "Umbrella"


Labels: Rihanna, VipMedia goes Live
| 6 Comments



Posted on at 4:25 PM.


Here is little sneak peak of Rihannas "Good Girl, Gone Bad" re-release, a song called "Take a Bow" that will be her next single. We were just yesterday in her gig and the review will be added shortly, but here is HQ Version of the song for you all! Song is great, and on the lines of "Rehab" and Beyonces "Irreplaceble", so it means a hit!
Download Take A Bow!
Labels: Rihanna
| 2 Comments



Posted on 13.3.08 at 9:39 PM.


Today I received the Tickets to Rihanna-gig for tomorrow, that means now that for sure we will be seeing her. She will perform after 8.00 PM in Finnish time and for sure will do great job.
If there will be no problem, You will see pictures and videos as well as the review of the consert as early as tomorrow-night.
Labels: Rihanna, VipMedia goes Live
| 20 Comments



Britneys New Video:

Posted on at 12:51 AM.




Comments?I have no comments.. No, Actually I do have. Must say that in some way, the animated video fits to this situation of hers and I Believe this was the only way to make a proper video soon enough. BUT as for the video, It really looks like some anime-clip edited together with Movie maker with the song included that you see all the time on youtube. Amateur. Remember when t.A.T.u had "Gomenasai" video done animated and we thought it sucked? Nah, This sucked more.



Animation is okay, but when it doesnt fit to the song at all in any way and the editing is poor and it just is boring, you go wrong. We love the song, but no further comments towards the video.



This will make you either love it or hate it.

But thats Britney.

Labels: Britney Spears, Video


| 31 Comments



Posted on 12.3.08 at 7:39 PM.


Its true! The new Britney video will in fact be a animated clip!
Earlier The Sun confirmed that the video to forthcoming single Break The Ice is set in a futuristic world, and sees Brit depicted as a pretty, slim line superhero. Apparently Britney told label bosses she wanted a cartoon version of her celebrated Toxic clip.

Now Muchmusic
confirmed that the video will be premiered this Friday March 14th at 12:01AM ET on MuchMusic.
I have mixed feelings about this...
Labels: Britney Spears
| 12 Comments



Posted on at 6:50 PM.




Danity Kane and debut of their video "Damaged". Before this video, I thought they are another R&B-Whatever-slutty-Girlgroup launched by Diddy but this changed my opinion. The video is cheap, we know. But in a way, this is huge improvement from the R&B group that was getting bit boring really. Now they are proper Pop-Group. This video reminds me bit of Diddys previous girlgroup DREAM. The song is good of course and I like the colours and the cool Pop-vibe in the video, but I really noticed how gorgeous the girls really are. Bunch of Hot Bitches, arent they?

Well, We likey and I think you will too.


Labels: Danity Kane, Video


| 10 Comments



Posted on at 12:28 AM.


In friday, 14th of March Rihanna will arrive to Finland in her worldtour. At this point it looks like we will be there, ready to capture every moment to our minds and hopefully to photos and videos.
So, that means we have yet another VipMedia Goes Live...-Review coming up at weekend.
We expect fantastic show!
Labels: Rihanna, VipMedia goes Live
| 2 Comments



Posted on 11.3.08 at 11:37 PM.


"The Dutchess" from Fergie was already re-released in Japan in November 2007, featuring six new songs, including "Pick It Up" featuring will.i.am. An "Australian Tour Edition" of the album featured four new tracks.

Fergie shot the music video for "Finally" in LA last week. The music video shoot took place at the former Hollywood Hills home of Frank Sinatra and featured several male models from Wilhelmina Models as part of the shoot. At one point, Fergie Ferg had a "rock star moment" when she threw a pair of priceless vintage Chanel shoes into the pool. "CoCo Chanel would have turned over in her grave… but it was a fabulous moment," one onlooker said. The video for the album's seventh single will shoot sometime in the next two weeks.

For real? She really has hit-album but she is milking this album totally!


Labels: Fergie
| 6 Comments



Posted on at 9:28 PM.


New Madonna-Single cover. Whats up with these cheap artworks?
If the cheap artwork is trend, she is in it.
Comments?
Labels: Madonna
| 13 Comments



Posted on at 12:20 AM.


AJ from Backstreet Boys has revealed that new album is already in the works. According to AJ, they want to start recording mid summer. They are already preparing the songs for it.
AJ also confirmed that his own debut solo album is in mixing process and the release would be later this year with a single before summer. Brian, Howie And Nick are also preparing their own solo records.
Labels: Backstreet Boys
| 9 Comments



Posted on 9.3.08 at 7:52 PM.


Hilary was in New York last week to meet her songwriters to think her upcoming album. Sean Garrett has approached the label with few songs, and Timbaland has 4 songs he wants Hilary to do. He believes that she can go far with the right songs & promotion.

Hollywood Records are aware of a petition for the Tour DVD, but have not followed up on it.

Sounds bad. I wish she would let go of the label.Its shite.


Today, ten years ago "Stop" by Spice Girls was released. Since then there has been ups and downs but the latest information tells that "Greatest Hits" released sold before the end of the 2007 officially 1.7 Million copies, lot more than expected and the Tour was succesful.
Rumours are also going mad that the Spice Girls will be appearing as guest singers at Nelson Mandela's 90th birthday celebrations in London later this year.
Labels: Hilary Duff, Spice Girls
| 10 Comments



Posted on at 4:31 PM.




Official Cover art for Ashlee Simpsons upcoming album "Bittersweet world".

Do You like it?

Labels: Ashlee Simpson
| 26 Comments



Posted on at 4:17 PM.


Carmit from Pussycat Dolls has officially confirmed the departure from Pussycat Dolls in their official blog:
"Dear PCD fans,
I wanted to be the first to tell you that I am no longer in the Pussycat Dolls but we will always be sisters forever! Thanks to all the dedicated fans for your unconditional love and support! Exciting news is coming and I promise to keep you all posted!
Much love,
Carmit"


Well, at least now it is official.I Wonder what are the real reasons?
Labels: Pussycat Dolls
| 3 Comments



Posted on at 4:06 PM.




Take this, Sugas!This is what a performance should have been. Girls Aloud perform "Cant Speak French" on Sound. They looked great, and performed it vocally well and most importantly, they enjoyed performing and it showed!That is what should be the case with Sugababes. And Girls Aloud have really worked their asses off to this project.I think it will be paid off and this single will be one of their most succesful ones.What a surprise really!

Great job girls!


Labels: Girls Aloud


| 20 Comments



Posted on at 4:03 PM.



Sugababes performing "Denial" Live on Ant & Dec's Saturday Night Takeaway.They had even little choreography going on, and dresses and Keisha had hair-extentions... But the singing was the problem. We thought the

previous performance

was just bad because of bad mixing, but obviously this is not the case. Or the bad mixer is on the board on every show, we hope new one will be hired to the Tour. Heidi sings everything louder than the rest and somehow again they all look bit uncomfortable. We hope there is nothing going on behind the scenes.

Anyway, Good performance but not as good as it could be.Lose the mixer, bitches!

Labels: Sugababes


| 9 Comments



Posted on 7.3.08 at 5:42 PM.


April 2008 is the month of release of Robyn's new single "Who's That Girl". The video for 'Who's That Girl' will be directed by Diane Martel who has done videos for The Killers, Beyonce and Jennifer Lopez. Remixes for Who's That Girl are being done by Seamus Haji, Rex The Dog and Drop The Lime. Video will be premiered soon!
The U.S release of her album will be scheduled for this summer with Single left to be confirmed.

Labels: Robyn
| 3 Comments